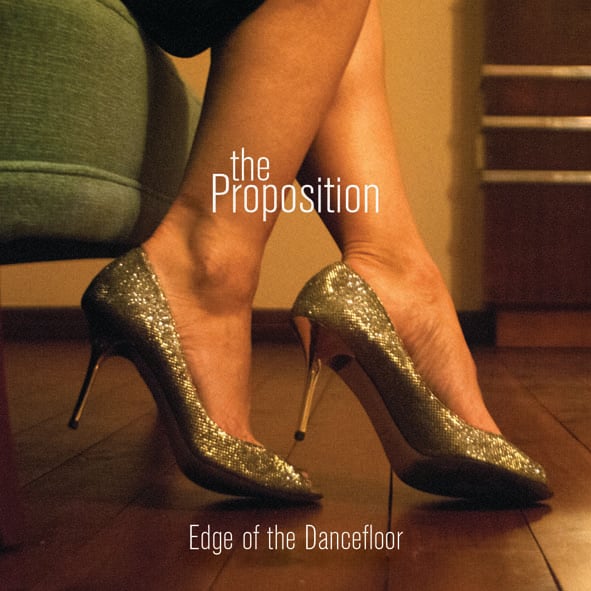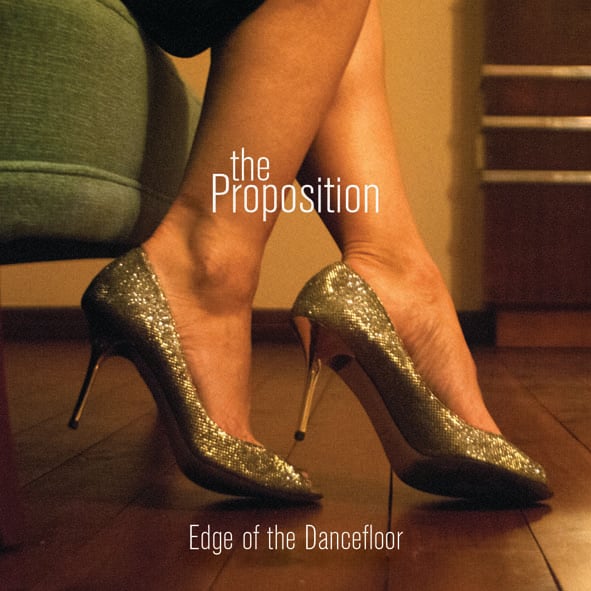 The Proposition :: EDGE OF THE DANCEFLOOR
by Luke Russell
$15.00
Welcome to The Proposition's new album Edge of the Dancefloor. Overflowing with pop melodies and witty lyrics, this collection of songs trace the path of a jaded romantic through the streets of Kings Cross, Darlinghurst and Surry Hills. They were written by Luke Russell, who by day is a philosophy lecturer at the University of Sydney. Joining him in the Proposition is everyone's favourite ex-Wiggle, Murray Cook, along with vocalists Nicole Smede and Brooke Smith, and drummer Peter Timmerman. This record ranges from the upbeat 60s-style pop of All in Uniform and Japanese Linen and Loafers, through the blue-eyed soul of Trial Separation, to the greasy godless gospel of I'm Not the Answer to Anybody's Prayers. The songs are full of references to Sydney. You'll be transported from early evening drinks at the Darlo Bar to the neon of Darlinghurst Road at midnight and the teary mess of closing time at Taylor Square. In the frantic Two Step Jive Luke tells the story of a "quick-witted and wasp-waisted" seductress, who drags him onto the dancefloor and out of his depth:
"She danced a two step jive and my feet just couldn't do it
She rolled her arms into a hoop and she told me to jump through it
Like I was a tiger in a cage up on the stage
Like I was a lion working for a weekly wage"
There are more reflective moments when Nicole sings the gentle but mean-spirited ballad The Women Who'll Love You, in which she envies the women of Paris who "march like an army of ex-ballerinas to pick up cream trench coats from Asian dry cleaners". All of these lyrical smarts are underpinned by a rollicking rhythm section and Cook's soaring guitar. He channels country rock Keef in Howling at the Moon, and conjures up a psychedelic Beyond-the-Valley-of-the-Dolls feel as Brooke wails over the outro of the final track Mr Not Quite Right. Session ace Cameron Bruce brings his Hammond to a few tracks as well, including the cracking opener Runaway Bride. This is the kind of pop music that makes you smile and sing along, knowing that a clever turn of phrase and another hook are just around the corner.
1. Runaway Bride
2. Two Step Jive
3. Howlin' at the Moon
4. All in Uniform
5. The Women Who'll Love You
6. Trial Separation
7. I Don't Even Know
8. I'm Not the Answer to Anybody's Prayers
9. The White Star Line
10. Edge of the Dancefloor
11. Japanese Linen and Loafers
12. Trying and Failing
13. Oh! When I Dream
14. Mr Not Quite Right