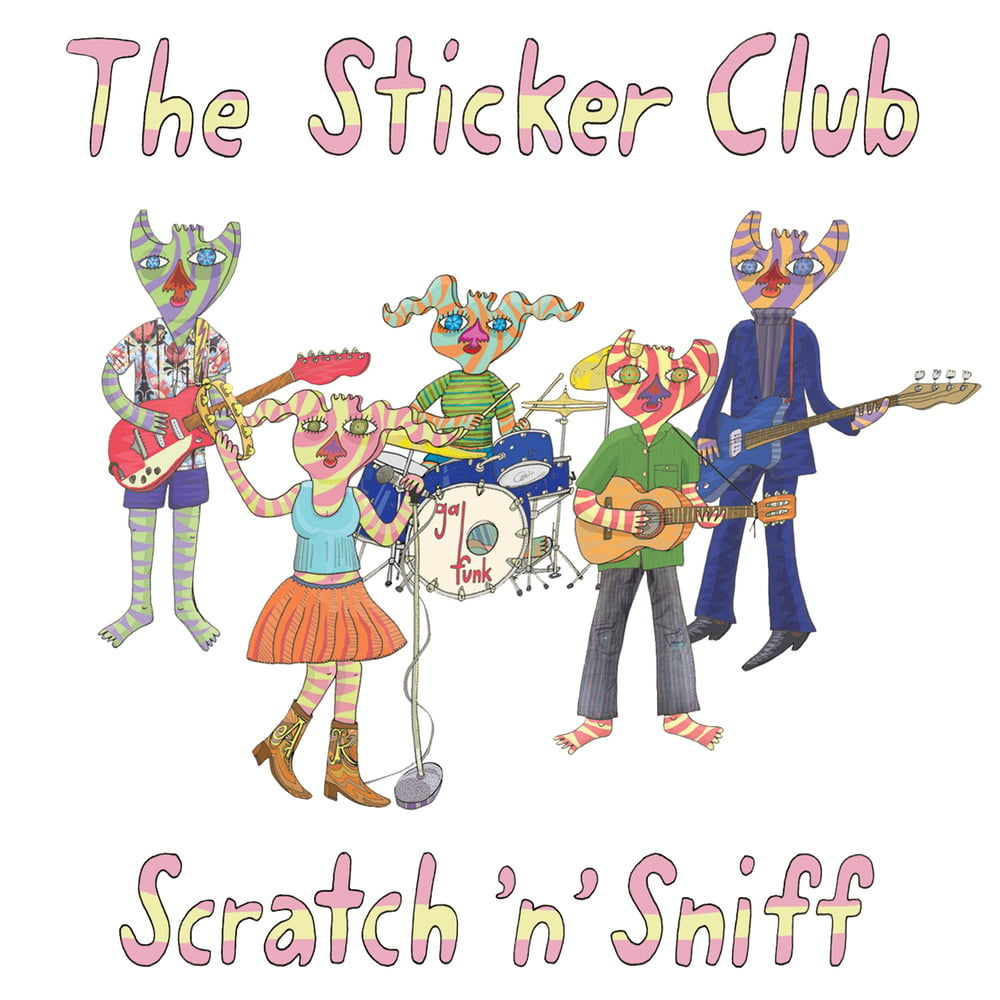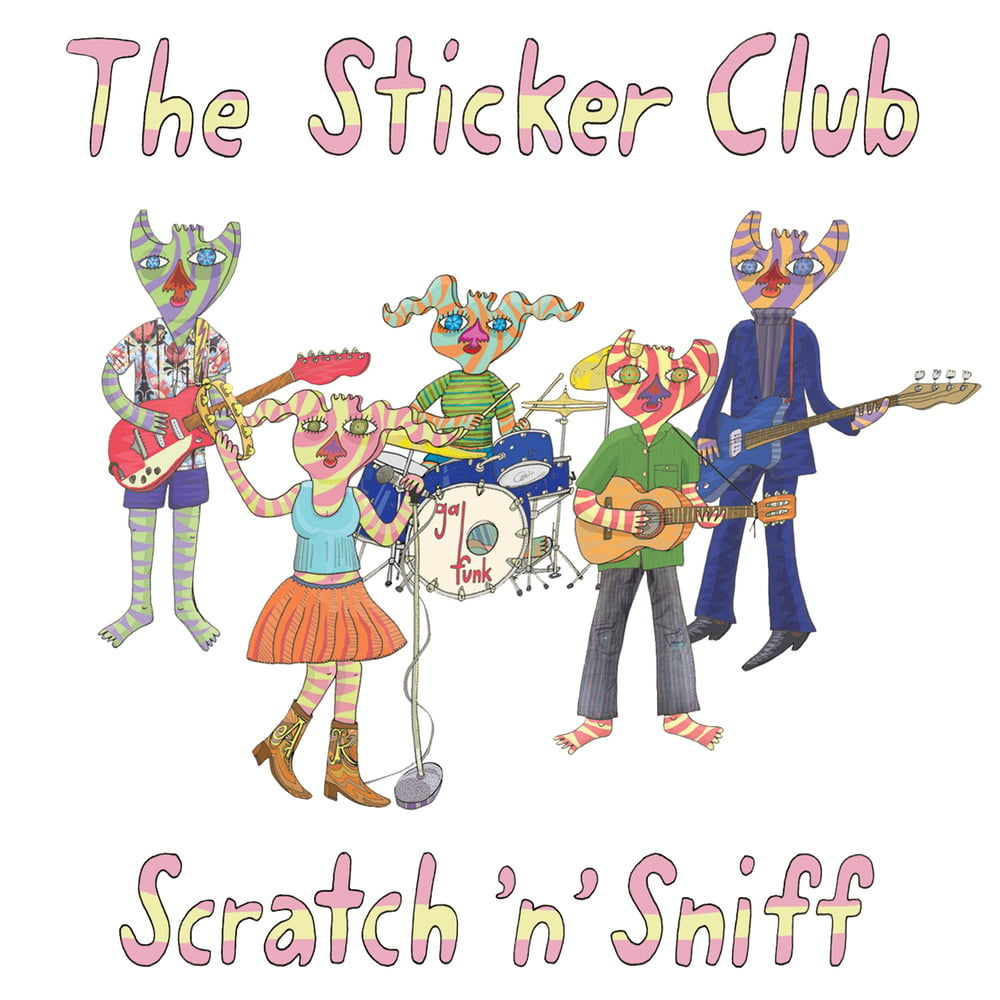 The Sticker Club :: SCRATCH 'N' SNIFF
by The Sticker Club
$15.00
Debut album - bubblegum for young and old!
COMES WITH STICKER CLUB STICKER (of course!)
(Can You Do) The Peanut
Darcy
New School Tomorrow
Tree Girl
Caterpillar
Meena Manana Manoo
Where Have All The Loom Bands Gone?
Murrawee
Can You Hear The Doggie?
Hide And Seek
I Can Jump Puddles
Don't Forget…
(Doin') The Echo
Kissiasaurus
The Big Yawn
Magic Flower Power Hour
ABC KIDS' newest music superstars The Sticker Club are a group that echo the bubblegum pop of late 60s cartoon bands like The Archies and Bananas Splits, mixed with the indie-rock pedigree of the band's members Nic Dalton (Lemonheads, Plunderers), Alison Galloway (Smudge), Nellie Afford (Agnes Kain), Ben Whitten (Intercontinental Playboys) and Dizzi Cassidy (The Argon Room, Faker).
The band's debut album Scratch 'n' Sniff is released today through ABC KIDS & Half A Cow.
The Sticker Club formed in 2012 when Nic realised he had written a whole stack of songs for his toddlers and should put a "kids" band together, so he asked his friends Alison and Ben, who had daughters the same age as his.
Ben, Alison and Nic's daughters were initially in the band (singing, dancing and playing trombone, flute and clarinet) but the three girls quit ("we don't want to be in a kid's band") and were replaced by Dizzi on the bass. The band liked the sound that trombone, flute and clarinet created, so charts were written by Jenna Cave for five of the songs for the album, played by top-shelf Sydney jazz musicians.
The band describe themselves as "a bit different to other kids' bands because we've got the double wah-wah guitars and we're quite rock and roll - kind of like 60s garage meets Don Spencer."
The first song Nic wrote for the band was '(Can You Do) The Peanut', written on a family camping holiday down the New South Wales south coast. A female lead singer was required so in stepped Nellie, who also supplied one of the Sticker Club's most treasured songs "Caterpillar".
Nic started recording Scratch 'n' Sniff in 2014 … before the birth of three babies got in the way! The album was completed and mixed recorded by famed producer Tim Kevin (Holly Throsby, Youth Group) at Tempe River Studio in Marrickville. Sixteen songs in all: from the bubblegum pop of 'Darcy' and 'New School Tomorrow' to the toddler-friendly 'Can You Hear The Doggie?' and 'Kissiasaurus' with some psychedelic rock thrown in courtesy of '(Doin') The Echo' and 'Magic Flower Power Hour'.
The band perform regularly at the It's A Family Affair concert series at Sydney's Petersham Bowling Club, and have gathered a loyal fanbase after talk-of-the-town appearances at the Dress Up Attack Festival, Summer Hill School, Yeo Park Infants fetes, and the Inner West Music Festival.